Career Ready Programme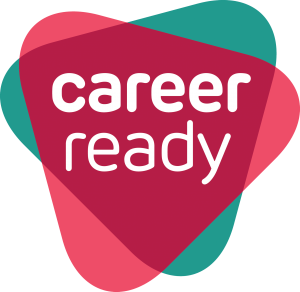 We are the only school in Leicestershire to offer the full Year 12 Career Ready programme.
Career Ready introduces students to a valuable network of business links through a series of guest speakers, industry mentors, off site visits and employability workshops. Year after year our students tell us how invaluable their time on the Career Ready programme was and students even have a history of securing internships and jobs for the businesses they work with.
The Career Ready programme allows our students to experience regular workplace talks, head office visits and talks by motivational speakers, as well as opportunities to work with a business mentor and participate in internships. The Santander-sponsored programme is backed by a huge array of leading national and global companies and The Hinckley Sixth Form is the only participating college in Leicestershire.