Netball: THSF vs Princethorpe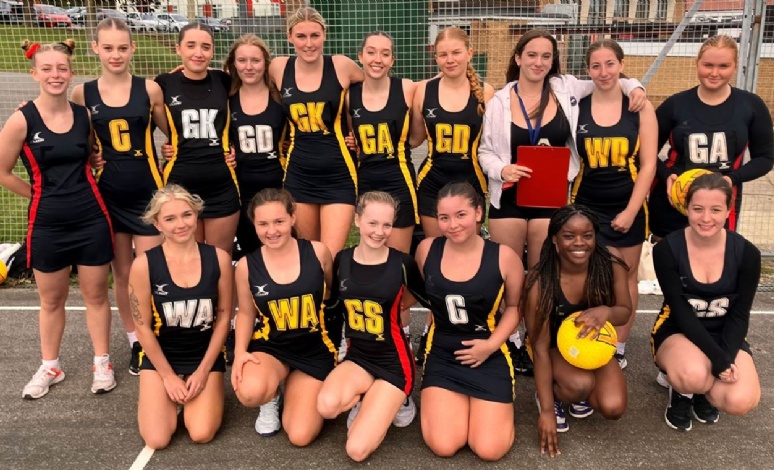 The Hinckley Sixth Form Netball team showed incredible perseverance during their recent fixture.
On Wednesday 4th October our Year 13 and 12 Netball squads faced an extremely experienced and well drilled Princethorpe side. We also pulled up Natasha (yr10), Theya (yr11) and Evie (yr10) to join the senior squads due to mock clashes and player availability. These girls put on a valiant performance and really showed our school value of perseverance. They did a brilliant job and showed what great net-ballers they are, holding their own against older players - to say I'm proud is an understatement.
Despite finding it hard to turn possession into goals, neither squad gave up and pushed to the end. Notable performances from Jasmine, Holly and Tilly who played mostly out of position, helped bring the ball down court. Charlie covered the centre court position, working tirelessly and with calm shooting from Lily, Sophie and Isla gave us so many wow moments. Without any subs, the score line really didn't reflect the competitive nature of the game. Sophie came away as player of the match.
On the other court again Nina, Trescha, Olivia were solid in the middle supporting our younger players to make strong connections down the court. Holding the defence strong were Lucy and Hannah who did their very best to disrupt the accurate Princethorpe shooters. Player of the match went to Hannah who showed brilliant leadership thought-out the game."
Well done to the team!
- Mrs Cheney, PE Teacher