Gold Duke of Edinburgh's Award Achievements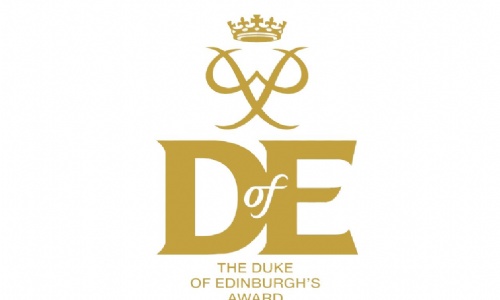 Three JC6 students have achieved their Gold Duke of Edinburgh's Award!
Congratulations to Aidan, Rebecca and David who have all achieved their Gold Duke of Edinburgh's Award recently, they will now be invited to the palace next year! Here is a run through of what these three remarkable students have achieved to receive this award:
Rebecca:
Volunteering: Rebecca has spent 12 months volunteering for the British Heart
Foundation charity shop, supporting the essential work that they do and giving back to the community.
Physical: She took up running for 6 months, increasing her distance over the time period, as well as her overall fitness and stamina.
Skill: Rebecca has been learning to read music for her skill section, working towards her grade 5 theory exam.
Residential: National Citizenship Service, Activity week in Yorkshire, 4 nights, 5 days.
Expedition: Rebecca's team were fully equipped and well prepared for their venture in Snowdonia. They set themselves a challenging route which tested their physical and mental stamina. They coped with and overcame all the challenges to complete a very successful expedition. Rebecca was an excellent team member. Her team members recognised someone who was well prepared for this venture, helpful and willing to share; she had a calming influence on the team and showed a positive attitude throughout.
Aidan:
Volunteering: Aidan offered support to younger members of the HAJC community, helping them to achieve their goals with exams and studying.
Physical: For 12 months, Aidan has been a committed Rugby Player for Hinckley Rugby team, a player others look up to and has developed well over the years, now playing for the senior squad.
Skill: Learning to drive, passing his theory and practical test.
Residential: 5 day, 4 night skiing trip, learning to ski in Austria.
Expedition: Took place in Snowdonia, Aidan was an excellent team member. His team members recognised someone who was 'a real trooper' - determined, dedicated and tenacious; he was confident, showed concern for his team's welfare and demonstrated leadership qualities, which the team responded to.
David:
Volunteering: David spent his 12-month timescale, helping an elderly neighbour with their DIY jobs, taking pride in his work and ensuring that he completed a good job while helping a vulnerable person in the community.
Physical: For 12 months, David continued to improve his fitness at the gym. Developing his stamina and muscle strength.
Skill: David learnt to cook a variety of complex dishes independently.
Residential: A 5 days, 4 night activity week at Chetwynd Army Barracks included a multitude of team-based activities ranging from outdoor sports to environment conservation, demonstrating cookery skills, volunteering with children and water sports.
Expedition: David's expedition, consisted of 4 days and 3 nights camping, each day involved journeying for a minimum of 8 hours, carrying all if his kit that he needed for his adventure. Taking place in Snowdonia, starting at LLan Ffestiniog and finishing at Barmouth Beach. David made an excellent team member. His team members recognised someone who was confident, with a mature approach, a great handyman with a big heart! He was a 'beacon of light' and kept his team's morale high with his good humour.