Celebrating Excellent A Level Results!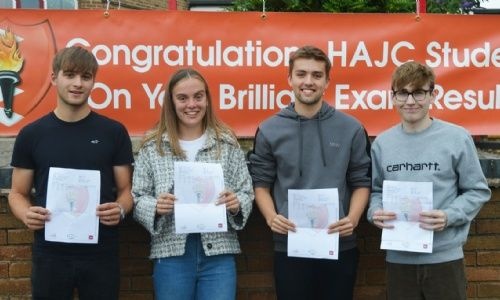 Sixth Form students are celebrating today following yet another year of excellent A Level and Level 3 BTEC results at John Cleveland Sixth Form Centre.
JC6 students have once again secured outstanding destinations and this year, three students have secured places to study at Oxford University. Students have also secured places on competitive apprenticeships with leading employers such as the NHS, as well as taking up roles directly within industry.
Jack is one of the JC6 students now preparing to study at Oxford University later this year, after he achieved three A*'s. Jack praised staff for their support with entrance exams and interview preparation and said, "In a challenging year the sixth form has helped me more than I could have ever asked for, they have made my dreams possible." He is now excited to begin studying for a degree in Mathematics at this prestigious university.
| | | |
| --- | --- | --- |
| Bronte is now off to study Law at Durham University after achieving three A*'s and one A | Ethan plans to complete a degree apprenticeship with Rolls Royce​​​​ | Ridwaan is following his dream of working in robotics after receiving his grades |
Celebrating alongside Jack was friend Eamonn, who secured a place to study Mathematics at Durham University by achieving three grades A*'s and one grade A. Now 'more than ready' for his next exciting challenge, Eamon said, "the staff made this as easy as possible under difficult circumstances." Joining him at Durham is fellow JC6 student Bronte, who also achieved three grades A*'s and one grade A to go onto study Law. Bronte aspires to help women find justice through the legal system and is now ready for the next step towards her goal.
Engineering, Maths and Physics student Ethan is amongst those celebrating this week. With results including a Distinction * in Engineering, Ethan now has plans to complete a prestigious degree apprenticeship in non-destructive testing with Rolls Royce.
Ridwaan is following his dream to work in Robotics and Artificial Intelligence thanks to his results, after securing the required grades to study Computer Science at Nottingham Trent University. Having also studied his GCSE's at Hinckley Academy, Ridwaan shared how much he has enjoyed the last seven years and is now looking forward to university.
| | | |
| --- | --- | --- |
| Marina will now be going on to study Photograhy at the University of Lincoln | Jack is off to Oxford University to study Mathematics with three A*'s. | Hannah is delighted to have achieved three A*'s and has accepted an offer to study Mathematics at Loughborough University |
Molly celebrated an impressive three A's in Maths, Chemistry and Biology and will now go on to study Medicine at the University of Sheffield. Describing her emotions on the day as 'happiness' and 'relief', Molly aspires to be a Doctor and shared how she felt that all her hard work had been worth it.
Head of JC6, Janet Paterson said, "We are extremely proud of our students, not only for all of their hard work, but also for the considerable resilience they have shown throughout a challenging year. They deserve great credit for both the results they have got and for the great character which they continue to show. We wish them every success now as they move on to the next stage in their lives, into employment, apprenticeships and onto further study."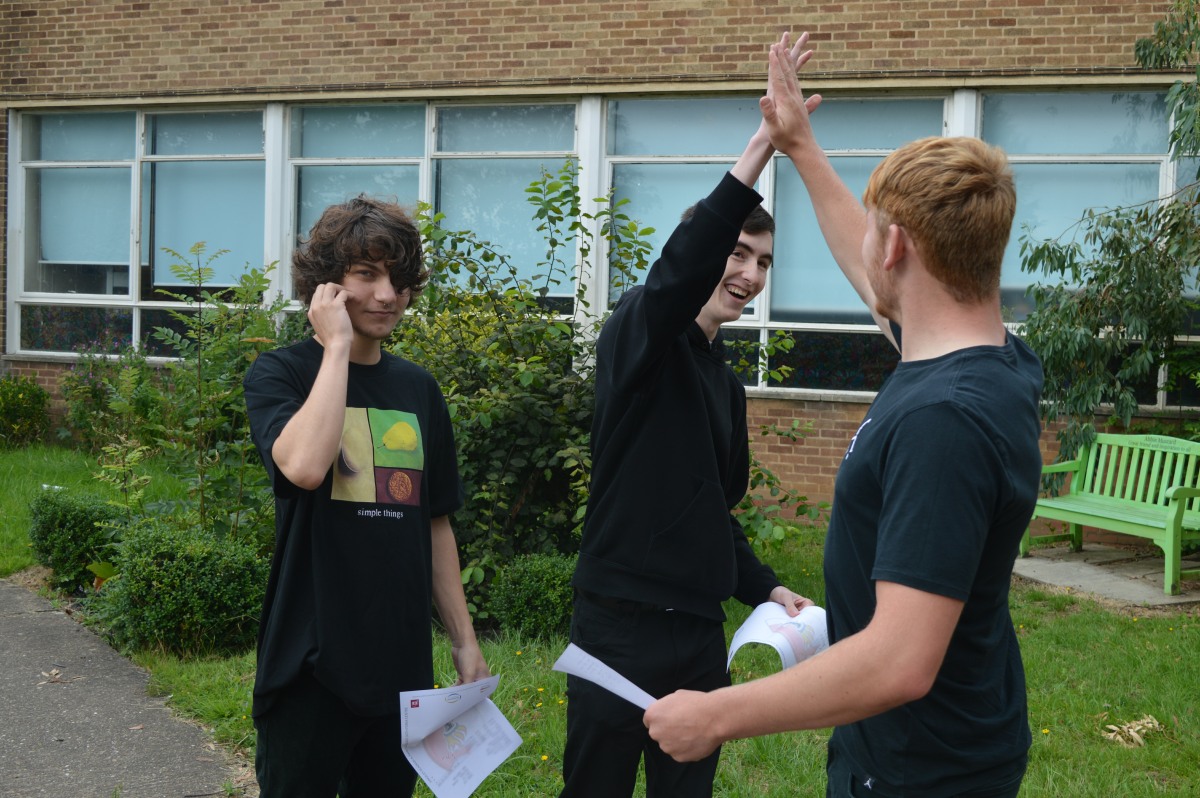 Students celebrate excellent results