Big Win for JC6 Netball Team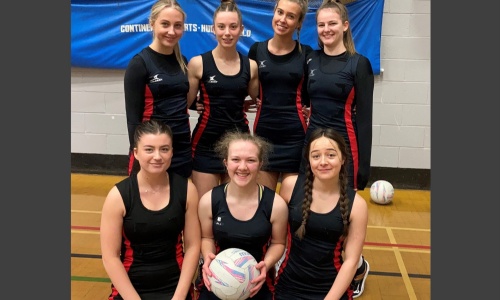 Our netball team won their first match as a squad!
The JC6 Netball team took part in their first full match as a squad this week, away against Ashby Sixth Form. The team, made up of students in both Year 12 and 13 put in a really strong performance and we are delighted to share that they won 31-13!
Mrs Cheney, Teacher of PE and the Team Coach said, "Player of the match went to Millie, who played in both attack and defence. The girls have worked really hard during training over the last few months and are looking forward to more games against local opposition. They should all be very proud of their performance!"
Congratulations to all members of the team: Millie, Holly, Sinead, Katie, Derry, Mia, Suzie, Molly, Natalie, Millie and Maddie.